Get the Benefits of Google Ads Management
We'll help you get more customers and achieve your business goals with incredible features of Google Ads.
Google Ads Campaigns We Manage
Search Campaigns
Display Ads
Shopping Campaigns
Video Campaigns
Local Campaigns
Search Campaigns
Text ads displayed on search results.
The fastest and most selling advertising format. Your ads are seen by those who are looking for what you offer right now. Our strategist have the Google Ads search certification.
As a result — you boost your sales and leads.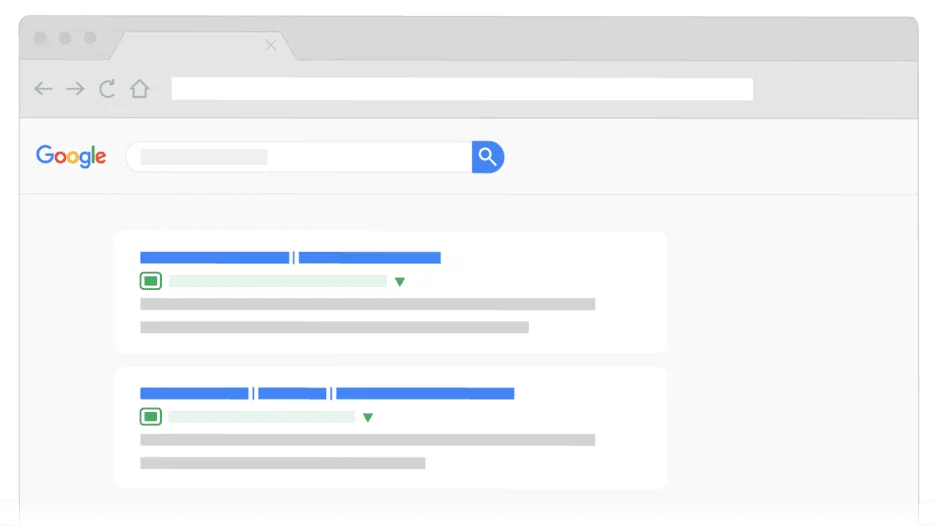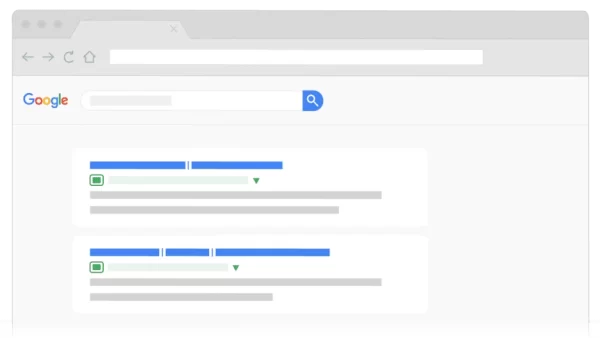 Display Ads
Shopping Campaigns
Video Campaigns
Local Campaigns
Is It Worth Using Google Ads?
We can't answer without analyzing what you are doing besides the advertising. The correct answer depends on the type of business, the way you manage it, and your strategic goals. And, of course, your allocated budget. In general, the text ads is a go-to solution for most of businesses to start with.
How Much Money Do I Need to Start?
Your advertising expenses can be divided by two parts:
The amount you pay to Google for the clicks
Our management fee
Our PPC management service starts from $300 per month; the exact cost  and depend on the amount of work. Your daily budget determines how much do you pay directly to Google. We only make recommendations, and we do not benefit from your daily budget: Google does not share its revenue. 
Say, your advertising budget is $40 per day? This is enough to get started. We'll make the most of this! However, keep in mind that Google Ads is a competitive environment, and the competition is based on two cornerstones: the quality of ads (it's on us) and the budget. 
How Will I Replenish the Balance? Will I Have to Provide My Credit Card Details?
For the balance replenishments, you pay directly to Google by adding your payment method (a debit or credit card) in your Google Ads account. We manage only the ads; we do not process your payments to Google and we do not see your card numbers. It's between you and Google.
For our services, you will have recurring invoices issued through our Zoho Subscription payment gateway. You have the full control over your spending and you can start and stop your advertising and the associated payments from any place at any time. We do not have contracts that force you to do anything you do not want to.
How Will I Track the Results of My Work? What Data Will Be Available to Me?
All the advertising data is transparent to the advertiser:
Number and cost of conversions.
Number and quality of phone calls.
What exactly was the user looking for for the click you paid for? Is this the target customer? Who was attracted by the advertisement?
You will know this for sure.
How Quickly Will I Get the First Results?
Potential customers see your offers as soon as Google Ads is enabled.
Sometimes calls are received immediately, sometimes it takes time to optimize the settings, get the system trained. In any case, every cent of yours goes to getting in touch with those who are currently interested in what you offer.
This is the magic of Google!
Usually no one reads this (except for fellow marketers), but this is what we get paid for.
Installing and configuring GA4
Сonversion tracking
Google Ads Integration with Zoho CRM
Website usability analysis
SEO and PPC competitor analysis
Сampaign structure development
Keyword research
Text ads creation
Ads A/B testing
Proactive campaign management
Monthly custom reports

With a budget of just $40/day, our ads delivered 58 calls per month, sporting the 15.41% conversion rate (CVR) while WordStream® indicates 2022 industrial average for the B2B segment as 3.04%.
Please fill out the form below and get the big picture of your advertising:
Personalized proposal
Competitor analysis
Full explanation on the process and budget