Let me briefly introduce myself and my business, United Parts of Chicago — a family-owned digital workshop in the Greater Chicago Area. My trade is helping the business owners to buy back their time by making them less busy with the proper set of industry-grade software tools:
Zoho
and
WordPress
. And I love to go all John Henry
*
to make the small digital wonders happen.
What Are My Customers Saying?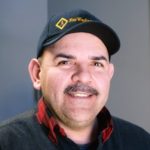 Gilberto Herrera
Owner, A Plus Electric Motor Repair, Inc. | United States, IL
"Before I met Dmitry, I was still using paper for everything. He showed me how business is done in the 21st century. He was able to make a website for us. Customize it and integrate it into our Zoho CRM. We are now able to receive WEB RFQs that automatically show up to our CRM. With a fancy new website, Dmitry then introduced us to Google Ads. Even with a small monthly budget, he had A Plus Electric Motor Repair's website on Google's first page! Ahead of the "bigger guys." Dmitry is very knowledgable, and I'm very fortunate to have met him. Thanks for everything. "You a good guy."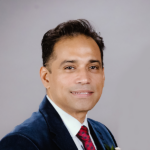 Louis Castellano
Owner, Lakeside CNC Group, Inc. | United States, IL
"We hired Dmitry Skylark 4 years ago to help us with our website. At the same time we needed help with our CRM software and inventory management. Dmitry helped us find the right software to fulfill our needs. The software had some limitations but Dmitry was able to redesigned hundreds of processes and teach/prove the software engineers that it could be done. Dmitry's ideas and implementations helped us bring more revenue and customers on board. He's always on top of his work, always coming out with new ways and ideas to helps us grow. Dmitry's knowledge on Google Adwords is by far the best I've seen, saved us a ton of money. Dmitry is a great problem solver, always looking for ways to improve his work, making it simpler and effective. I could write a whole page on Dimtry's skills... "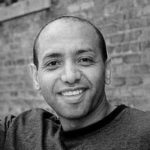 Don Zorbas
Owner, DZ BootCamp / Zorbas Nutrition | United States, IL
"I hired Mr. Dmitry Skylark and I was beyond satisfied. His work ethic and integrity is impeccable. The overall result was excellent!! Highly recommended!"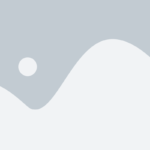 Julia Nebolsina
Art Teacher at Creative Art&Ink | United States, NY
" Overall, very pleased with Dmitry's work with us. He did everything we asked in a timely matter. I will definitely be recommending him to other companies. Thanks for such good work."

Shane Smith
Owner, Managing Sweet | Australia, Victoria
"Thanks to Dmitry - He delivered way beyond my expectations. I will definitely be working on other projects with Dmitry — He's so dedicated and attentive to detail. His commitment to my project was exceptional."
Academic Experience
There's no such thing as "pure IT." Information technology is an applied discipline by definition. I have realized that when I have got a Master's degree in Robotics in 1996 and then spent three more years in the same university as an Assistant Instructor in Computer Science. It was clear as day that an academic career was not my cup of tea.
United Parts of Chicago
Once I abandoned the educational field, I have been working on what I love the most: business automation and WordPress website development. In 2004, after the dot-com bubble, I had launched my first startup. This digital agency kept my co-founders entertained until 2013, when I decided to move to Illinois, parting my way with my fellow colleagues. They are still in business, which makes me proud! In 2014, United Parts of Chicago began its business voyage.
Websites, WordPress, and e-Commerce
You know, the website by itself is nothing. The website works only in conjunction with adequately organized business processes, and that is when you need a CRM implementation service and other back-end components. And the marketing efforts, of course.
As for the website developer's hat, my favorite workhorse is WordPress, the most popular CMS in the world. WordPress integrated with Zoho CRM is always a good idea.
Zoho Authorized Partner
When the Zoho star emerged on the overheated CRM market, I tested its applicability in several projects, and the new platform immediately caught my eye. I became an Authorized Zoho Partner in 2017, after a series of successful implementations of Zoho One. 
I have changed the way they operate their businesses, eliminating most manual data entry operations and human memory-based communications ("Hey Steve, is the latest order ready? What do you mean "What order?").
The most prominent examples are presented as Zoho Use Cases here, at crmforyourbusiness.com. In 2020, Zoho U.S. had selected one of my articles (along with the associated Zoho One implementation case study) to publish as an official promo case for Zoho Flow (the Lakeside CNC Group, Inc. case).
The Client is Everything
With my small team, I can help you to work less with greater productivity. My team can automate most of your office's small tasks and communications. Your website can generate more revenue. My academic experience helps me to teach your employees in a fast and assuring manner.
United Parts of Chicago is a family-owned business, and I understand the fellow entrepreneurs perfectly. I am seeking thoughtful customers who love to educate, totally knowing what they are paying for. There's no magic button called "Make it right, here's the check": any IT solution is a two-way road. I invite you to hit this road together. 
Get in Touch